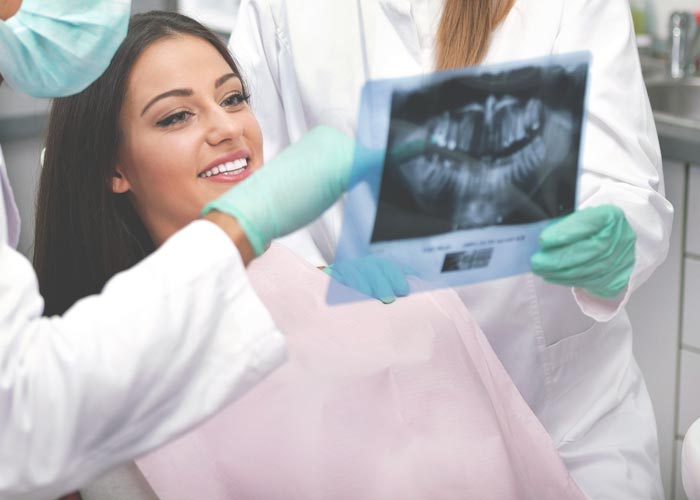 Our dentists in Novi, MI, use advanced dental technology to improve your experience at our office.
Whether you need a new dental crown or want to relieve jaw pain from a TMJ disorder, we can help you find the best solution for your smile.
Continue reading to learn about some of the dental technology we utilize in our facility.
CEREC for Same-Day Crowns
At many offices, getting
is a multi-appointment process. Normally, you would need to first have impressions taken of your teeth so that your custom crown can be created in a dental lab. You would then need another appointment to have the crown attached.
Our dentists can use CAD/CAM technology to make your next dental crown in one visit. This means you'll be able to avoid wearing a temporary crown and won't have to come back for a second appointment. We use CEREC, which is a device that takes digital 3D impressions of your teeth. That way, your new dental crown will fit precisely over your tooth and will look natural.
Opalescence Whitening
If you're looking for a whiter smile, our dentists recommend using professional teeth whitening services rather than over-the-counter options. Many at-home teeth whitening treatments on the market can make your teeth more sensitive. Our products can obtain better results than over-the-counter teeth whitening options in a fraction of the time.
We use teeth whitening trays through Opalescence that you can use at your convenience. Ask about in-office Opalescence whitening for fast results and at-home treatment for gradual whitening.
teeth whitening to brighten your teeth by several shades in just one appointment. If you would prefer to whiten your teeth in the comfort of your own home, we also offer custom take-home
Request an Appointment With Us
Our family dentists in Novi, MI, are accepting new patients. To request an appointment, call R. Peter Maly, DDS at (248) 347-3700.