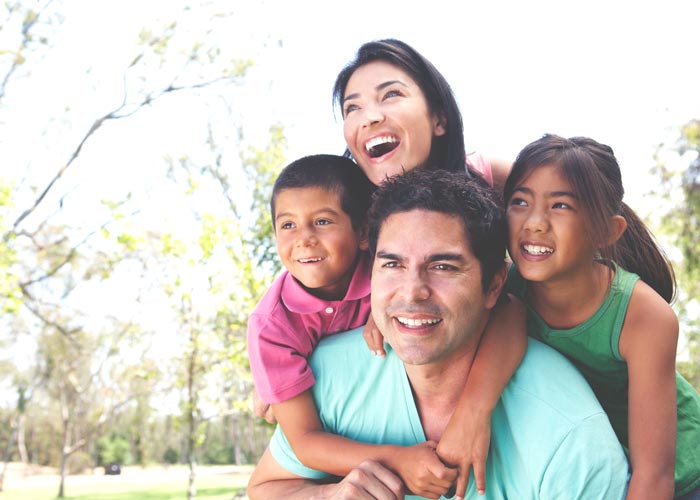 Oral surgery is often the last resort. For example, we may extract a tooth only when root canal therapy is no longer an option. If you need intensive dental surgery, our Novi dentists may refer you to the appropriate specialist.
Contact us today with any additional questions or concerns you may have. We are here to help you through the oral surgery process. Continue reading to learn more about the different types of oral surgery our dentists offer.
Types of Oral Surgery
Root Canals
The dental pulp is the innermost layer of your tooth made up of live tissue. Once a cavity is deep enough to penetrate the pulp, you'll need root canal therapy to save your tooth. During a root canal, our dentists drill a small hole near the top of your tooth so they can remove the infected pulp. They will also rinse out the inside of your tooth before filling it up with a material called gutta-percha.
As the last step, our dentists will place a dental crown over the tooth. The dental crown restores the appearance and function of a tooth so you can smile with confidence. You may need root canal therapy if your teeth are sensitive long after eating something hot or cold. Also, call our dentists if you have a severe toothache, your tooth darkens, or you notice a pimple on your gums.
Dental Extractions
Our dentists do everything in their power to save a tooth, but there's only so much we can do if you wait until the last minute to schedule an appointment. The sooner you see our dentists, the more likely you'll be able to avoid tooth extraction.
While a tooth extraction can be a simple procedure, each patient is different. For example, you may need to remove impacted wisdom teeth. Our dentists closely monitor wisdom teeth as they form in the jaw to determine if we'll need to extract them later. Sometimes, there just isn't enough space in the jaw to accommodate the extra teeth.
Request an Appointment With Us
Our dentists in Novi, MI, are happy to answer any questions you might have about your upcoming procedure. To speak with one of our dental professionals, call R. Peter Maly, DDS at (248) 347-3700.